The right context can change everything. Understanding how a company stacks up against its peers provides an additional layer of insight to complement the FHR, and can greatly help in guiding your next steps.
The Peer Benchmark Report compares the focus company against a global public company sector group. It shows how the company and the sector have trended over time, as well as highlighting key financial areas which drive the underperformance or outperformance.
Table 1 contains the key comparative data for the FHR, Core Health Score, and simulated FHR.

Table 2 then highlights key ratios.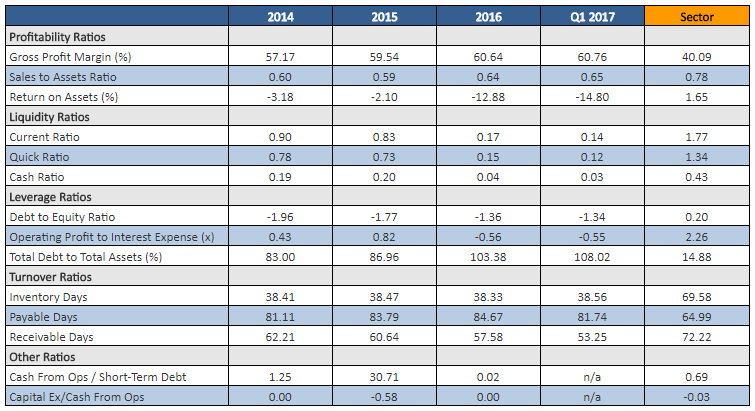 We also summarize the results for you:
Peer Ratio Analysis: In its most recent period, Avaya Inc.'s Gross Margin outperforms the sector. It underperforms the sector with respect to Net Margin, Sales to Assets, Return on Assets, Current Ratio and Operating Profit to Interest Expense. Avaya Inc. has a higher Total Debt to Assets ratio than the sector.
The Peer Benchmark Report is one of our most visual reports, with several pages of charts illustrating a robust ratio analysis.

To access this report, search for a company on the Company Reports page and click Peer Benchmark.