The Comparison Report aligns the FHRs of up to five companies side by side so you can compare their ratings and identify which firms are performing better or worse compared to their peers. You can also review key financial indicators to understand what is driving the difference. Is one of these companies leading the pack? Is one of them falling behind? In either case, why?
When can this report help?
The RFP is certainly this report's time to shine. Clients use this report to compare competing suppliers or vendors to identify a short list of preferred partners, or to cut less competitive bidders.
Pro Tip: An RFP is a great opportunity to require submission of updated financial statements.
Investment analysis to identify the average in each metric, and the under or over-performers.

Peer analysis on your own firm! We have clients that submit quarterly or half-years reports to senior management showing their firm against public peers.
What is in the report?
We lead with the most important information: how do the FHRs stack up?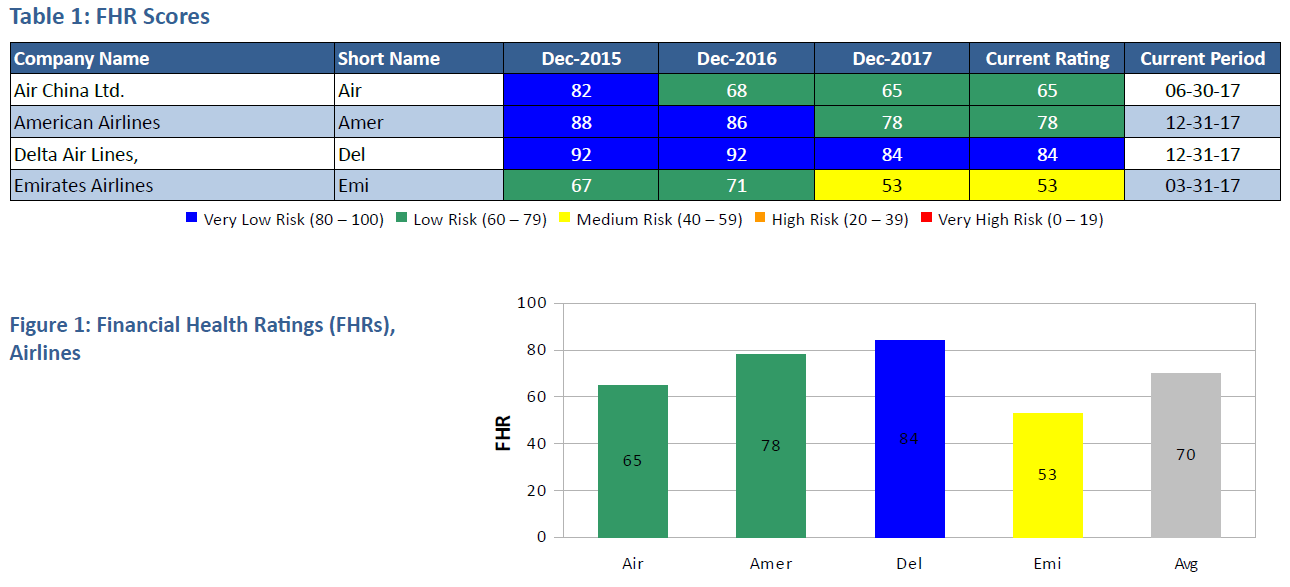 The report then provides a comparative analysis of performance scores and resiliency indicators, followed by selected financial statement items, with the financials converted into a common currency of your choice.
Select a common currency for relevant comparison.
The final few pages illustrate key ratios and highlights for performance below or above the average.

How do I run a Comparison Report?
Our Comparison Report module is part of the Report Builder.

Once you've selected Comparison Report, follow these simple steps:
Name your report

Select the common currency

Select the companies to compare. You'll need to give each of them an abbreviated name.