RapidRatings is excited to announce the release of our Survey functionality within the FHR Exchange. For more information, please contact your Client Success Manager.
Broaden Your Perspective
You can now compliment the power of the FHR™ with supplemental information which will help drive your business decisions.
RapidRatings' Surveys allow you to collect additional information from your suppliers and vendors to provide vital context or supplementary details beyond the financial data. The survey is integrated with our existing financial data Outreach process, and you can quickly review and download the answers to individual counterparty responses viathe FHR Exchange.
Our highly customisable Surveys can accommodate single input answers, checkbox, radiogroup, drop-down, and free-form comments. You can also decide whether to make the questions optional or mandatory.
Creating a Survey
Working with your Client Success Manager, you can create customised Surveys that will accompany each Solicitation that is launched as part of a given Campaign. The Surveys are activated at Campaign-level so similar businesses can be grouped together and the results analysed to provide valuable data.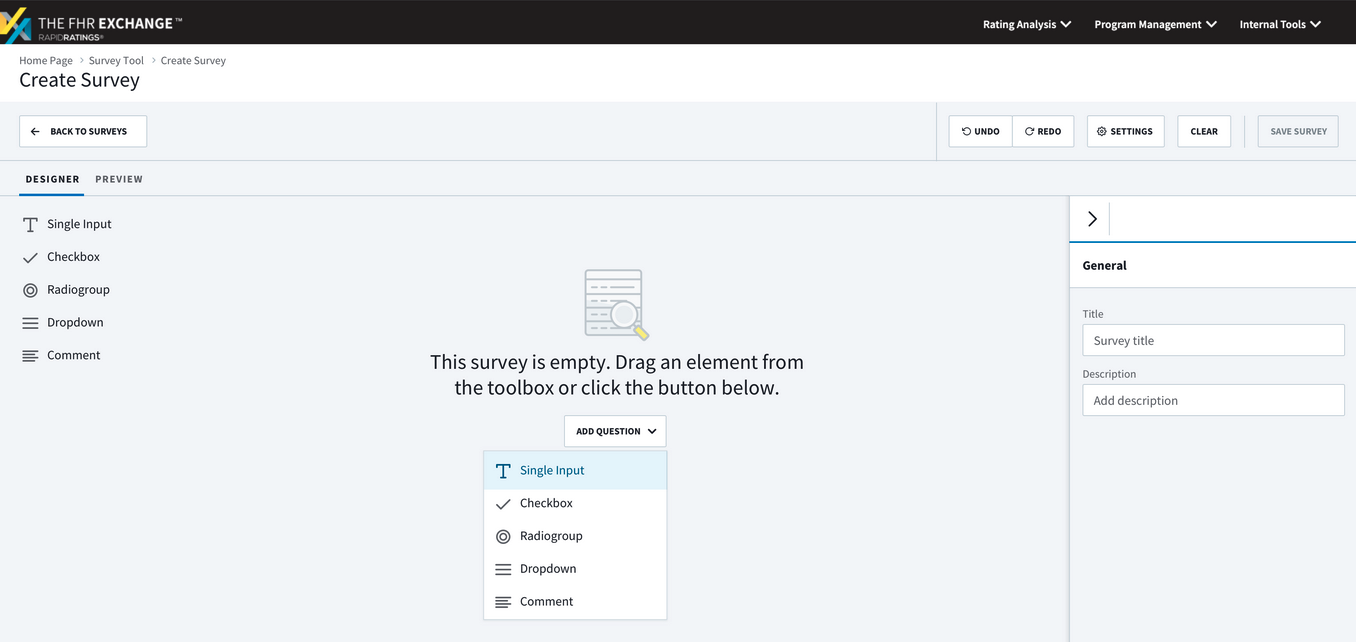 Reviewing & Exporting Results
Access to the results of your surveys in bulk can be found via the Surveys Interface, accessible via the Program Management menu.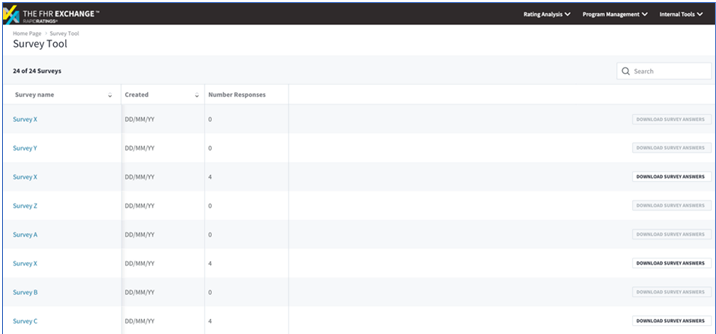 Alternatively you can access individual responses within the specific supplier's outreach request, shown below at the bottom of the screen.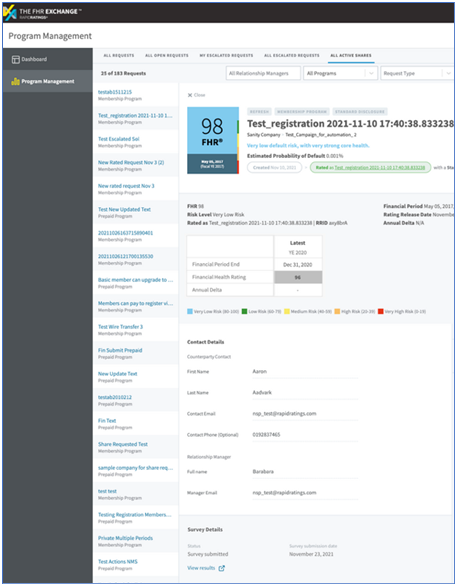 There is also the option to download all answers into a single CSV file which gives greater access to the data for more comprehensive analysis.