Our Enterprise Client Homepage has been reimagined and redesigned to be more actionable and to streamline your workflows by presenting program information and reporting features front and center. This is just the start of our redesign, and over the coming months we will continue to add and enhance functionality to improve the use experience.
This redesign includes the following highlights:
Search for FHRs, HealthMarks, and Network Outreach requests -- all without navigating away from the homepage. All you need to do is click the relevant tab, and type a company name.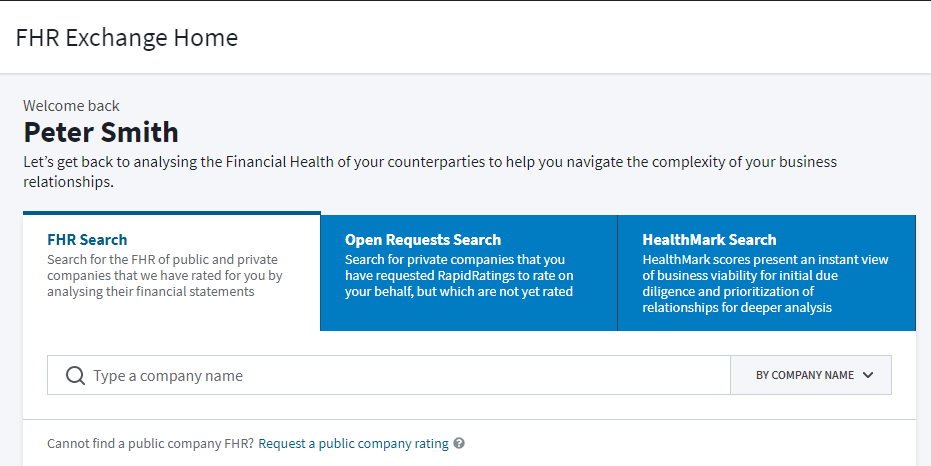 Quickly identify pending actions related to your Network Outreach program, and quickly access your private company ratings. Each tile (My Escalations, All Escalations, and All Active Shares) will bring you to the appropriate request view, and you can click "View My Program Dashboard" to see the overall statuses of your Network Outreach requests.

Easier access to features that are critical to assessing the financial health of your suppliers, including our Portfolio Manager, Portfolio Reports, and FHR Alerts with convenient links to relevant Help Center articles so you can learn more about each feature and report.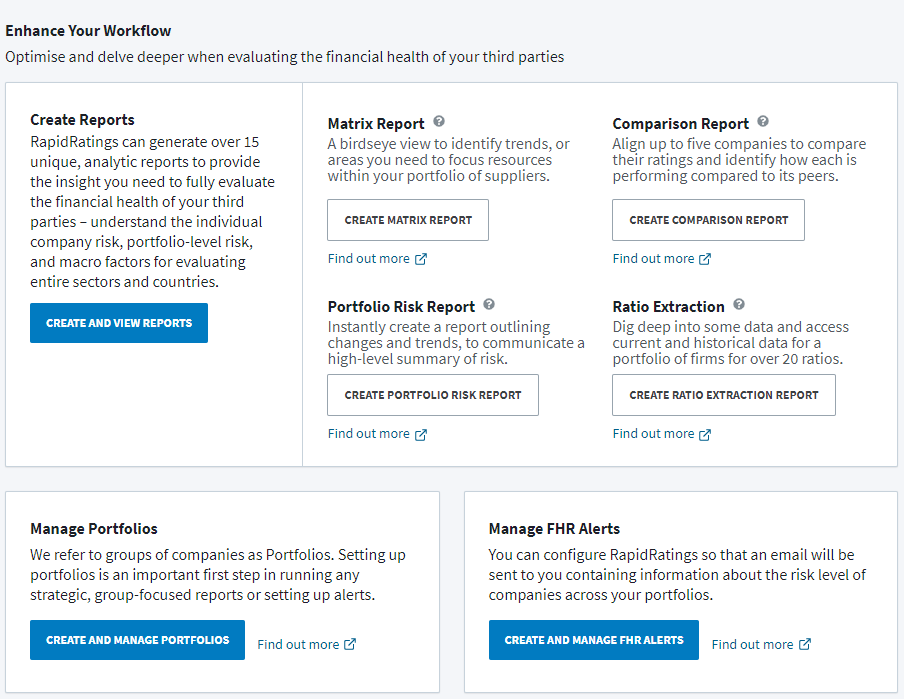 Direct access to RapidRatings resources and news, so you can access dozens of Help Center articles and stay up to date with RapidRatings product news and announcements. The Support widget in the bottom right corner of the screen will allow users to send questions to our support team directly within the platform.