Diamond Offshore Drilling Inc ('Diamond Offshore') filed for bankruptcy on 4/26/2020 with an FHR of 35, High Risk, with assets of $5.8 billion. Diamond Offshore's FHR has progressively deteriorated since 2017, with the company showing almost $2 billion in debt and only $156 million in cash as of December 2019. The company operates drills for companies such as Hess, Occidental, Petróleo Brasileiro and BP, and posted losses over the last five years totalling more than $1.2 billion.
FHR at time of default: 35, High Risk
What the ratings tell you.
Diamond Offshore had a Core Health Score (CHS) of 10, which is considered Very Poor Health. This puts Diamond Offshore in the bottom 2% of all companies. Compounding the concern was the average and weak performance in the Resilience Indicators, which are particularly important when the company's Core Health is so poor. As our FHR Report notes, 'companies with this combination of Core Health and Resilience have a seriously troubling short and medium-term outlook'.

Diamond Offshore's FHR deteriorated from Low Risk in 2017 to High Risk in mid 2019.

Where our analysis tells the story.
For many clients, the first point of analysis is the Financial Dialogue, which presents key items for review, with specific questions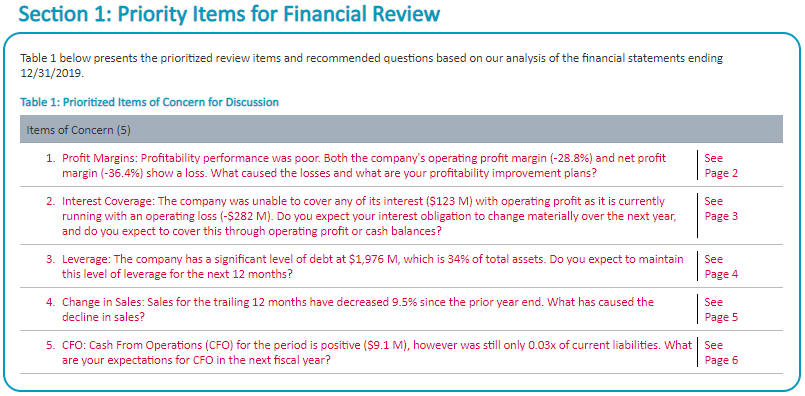 Our Peer Benchmark Report presents various financial trends for analysis. The Liability Structure figure shows the high level of long term debt, and the Liquidity Ratios figure shows continual deterioration in those measures.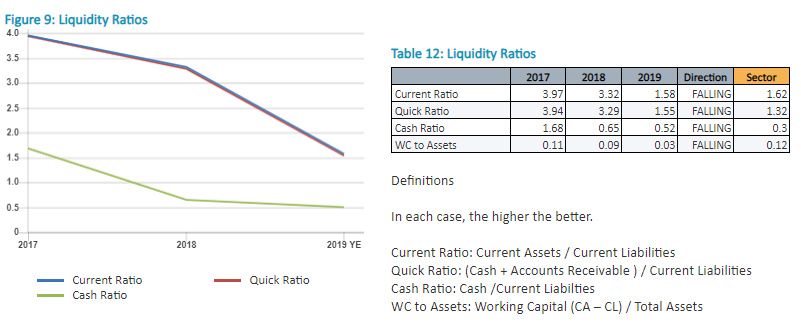 Clients have access to full reports through the Diamond Offshore Drilling page on our client portal.